campfire coffee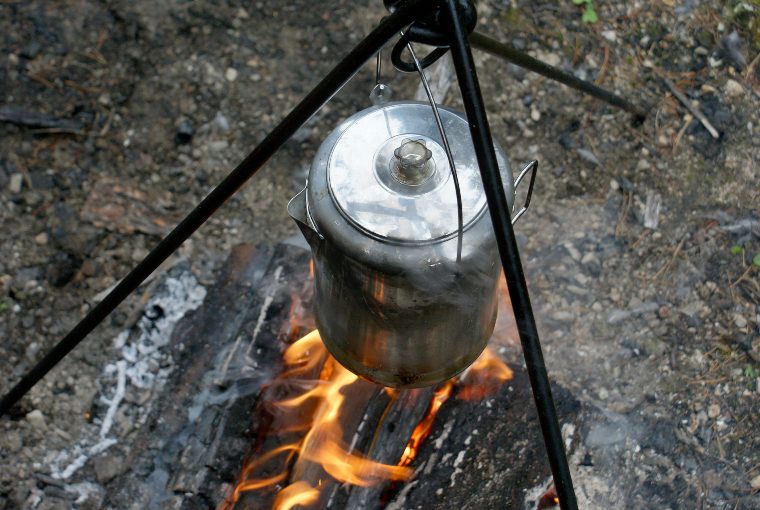 Coffee upgrades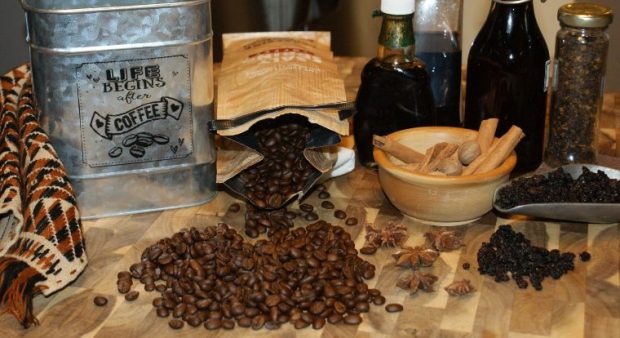 Flavoured beans: buy flavoured coffee beans or make them by tucking a couple cinnamon sticks, nutmeg pods, star anise or other whole spices, handful of dried blueberries or anything you desire (fun to mix and match) into a container of coffee beans and store for a week before grinding. The beans absorb a hint of flavour and aroma, which transfers to the pot for a gourmet touch.
Mocha mugs: prepare instant hot chocolate according to package directions using fresh perked coffee in place of boiling water. Top with mini marshmallows and sprinkle with ground cinnamon.
Maple mugs: after a successful day on the trail and the guns are safely stowed away for the evening, it's time to toast your good fortune. Fill mugs with coffee, add a shot of maple whisky, top with a squirt of whipped cream and pinch of grated chocolate.
Homemade syrup: boil two cups brown or white sugar and 1½ cups water in a sauce-pan for 15 minutes. Cool, stir in a table-spoon extract of choice (maple, almond, rum, chocolate) and bottle. A drop in the mug adds a sweet boost of flavour.